Clinical Pharmacology investigates the interaction between drugs and humans.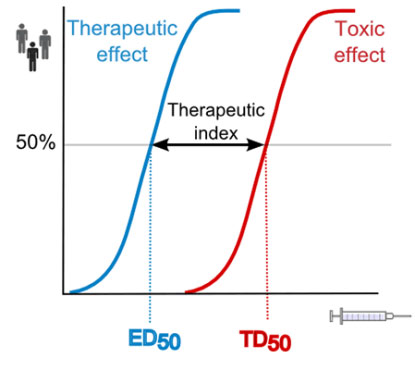 This requires in-depth knowledge on many aspects of drug development, i.e. (bio)chemistry, formulation development, (pre)clinical absorption/distribution/metabolism/excretion (ADME), pharmacokinetics (PK), pharmacodynamics (PD), pharmacogenomics and drug-drug interactions (DDI).
The ultimate goal is to deliver the right dose to the right patient. By applying quantitative approaches (pharmacometrics, non-compartmental analysis (NCA)) and regulatory requirements, Clinical Pharmacology can determine the most efficient strategy within drug development.
Clinical Pharmacology applications can be…
Dose selection from First In Human (FIH) to Phase 3
Development & strategize the Clinical Pharmacology plan including:

FIH
bioequivalence (BE)
food effect
drug-drug interactions (DDI)
thorough QT (TQT)
special populations PK
ADME studies

Provide PK support for biopharmaceutical decisions throughout drug development
Contribute to regulatory submissions (i.e. briefing books, summary documents such as 2.7.1 and 2.7.2) and meetings
Support pediatric drug development (PSP or PIP)
Innovative clinical trial design and clinical trial simulations
PK analysis, interpretation and reporting of PK results from clinical trials
Want to know how Clinical Pharmacology can add to
your business value? Get in touch for an online meet-up.