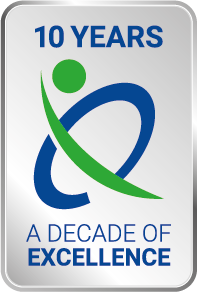 Highly motivated to create a consulting practice providing consistent work product, and, admittedly, also with an entrepreneurial ambition, a group of 4 seasoned pharmacometric consultants started qPharmetra LLC (in short: 'qP') on July 1st, 2010.
The principles we embraced from start were captured in three terms that define the core values of qP: creativity, collaboration and consistency. Before accepting any work, we first spend time creating the foundation of our commitment to deliver standardized work product, such as a set of R functions, that later migrated into our R library qPToolkit, and we created the required SOPs and reporting templates. While it was fun for sure it was a clear deep dive as well. Remember it was in the hot-zone of the financial crises and it was 6 months before qP received its first paycheck, and from there things started to take foothold.
Late 2012, Klas Petersson was our first colleague to join the ranks and we still proudly call him our colleague today. Gradually, more scientists joined, including ones with more execution and ones with more strategic and clinical pharmacological focus. Furthermore, aside from qpToolkit, Jason Chittenden built customized software products as part of dedicated projects. As both clinical pharmacology and customized software offerings were closely related to pharmacometrics, they were sufficiently unique and deserved their own attention so that it felt natural to distinguish these 3 fields as separate business units from 2017 onwards.
We are a people-minded company. Every individual employee has brought unique and valuable expertise, while the growing group incrementally offered interesting perspective and scientific growth to each new face. Collaboration is in our DNA and qP has felt like a second family to us since its start and we take pride in a very low turnover. Now, 10 years further down the road, we have grown to 19 people, with founding as well as new faces embracing and fostering exactly the same principles as the ones we built our company on in 2010.
We're a family of creative scientists proudly delivering our work product in a consistent way!