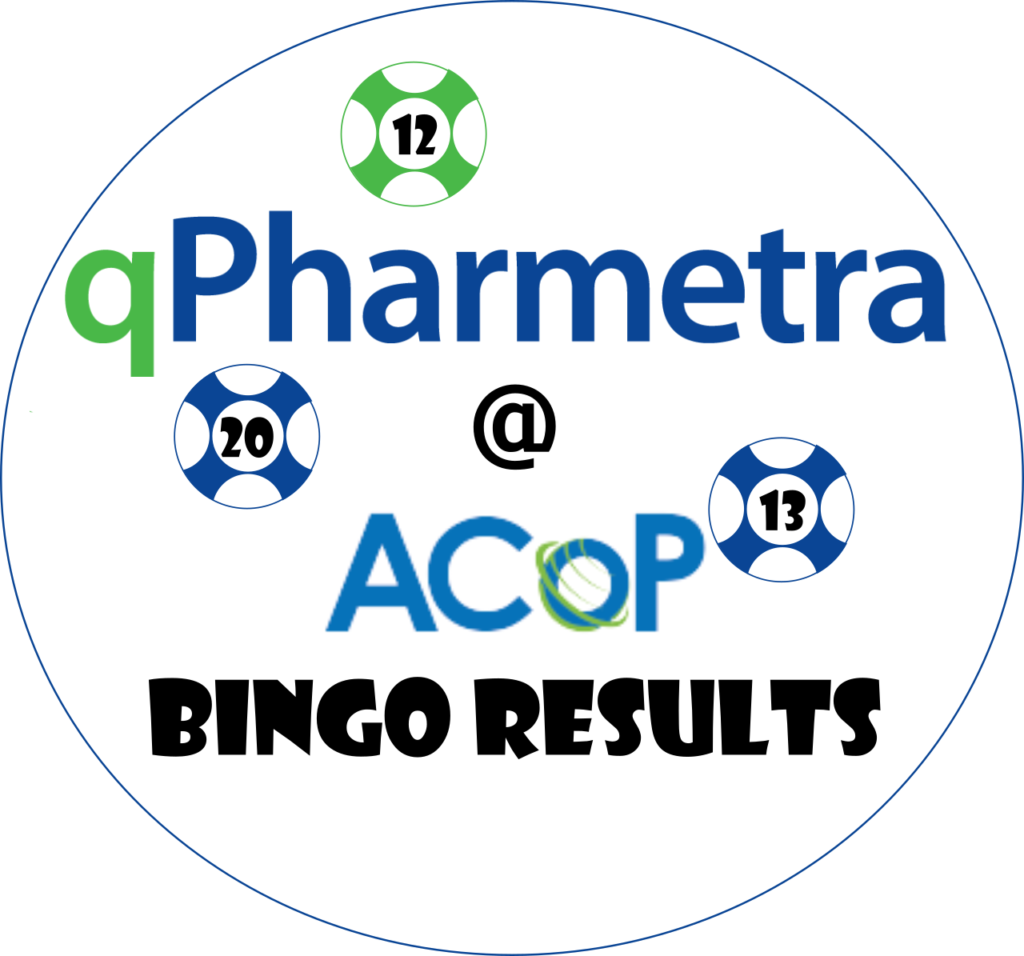 Make sure to visit the qP Booth [#23] to (re)connect with several of our colleagues, and participate in our Bingo Game!
Anja, Klaas, Tim, Michelle, and Farrah are looking forward to meeting you or reconnecting with you in person!
ACoP13 Bingo: a crowd-driven random number generator
Are you feeling lucky? Do you want to participate in this statistical experiment? At the qP Booth you can draw a number from our 'Bingo random number generator' and help us approach a uniform distribution.
Live results will be available at our booth and updated daily on our website. Among the most frequently drawn number(s) a winner will be randomly selected who will receive a fabulous price!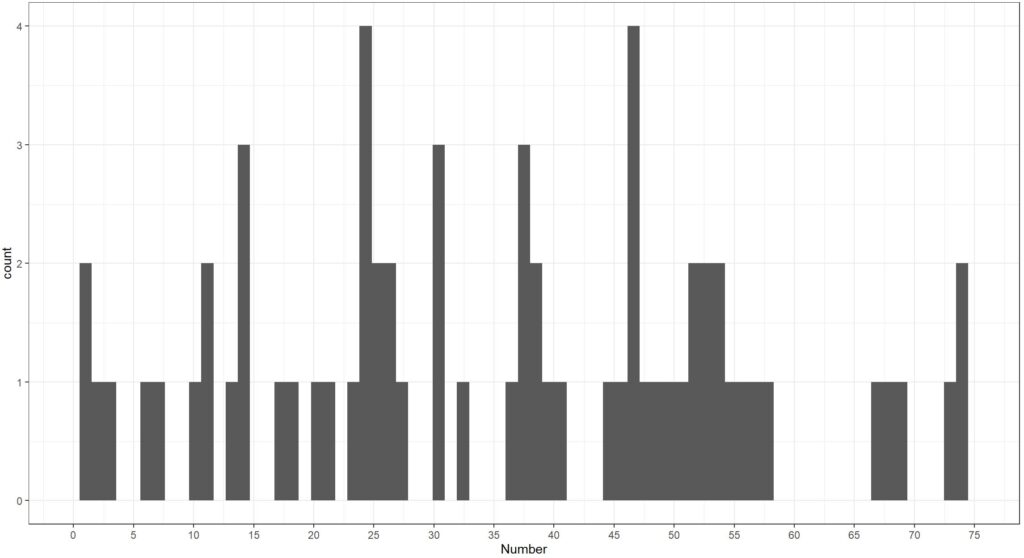 Career options at qPharmetra
Looking for a new career opportunity? qPharmetra is always interested in talented people who share our vision of better decisions, better medicines and will thrive with our creative, collaborative and consistent way of working.
We are currently looking for talented new contributors to expand our business. Anyone with a demonstrable experience in NONMEM-based modeling and simulation and a general interest in Clinical Pharmacology, PBPK, Systems Pharmacology, and Data Science would find challenging opportunities at our company. Enthusiastic pharmacometricians / data scientists with a passion for applying modeling and simulation to help drug companies develop better medicines are encouraged to apply.
Consider joining our team of scientific innovators that work closely together to share knowledge in an environment that encourages growth for scientists and leaders. As a member of the qP team, you will have the opportunity to contribute in a fantastic team of international colleagues with different backgrounds and seniority. You will help clients with their crucial decisions in all phases of drug development in multiple therapeutic areas.
We have a highly international presence, with offices in Uppsala and Stockholm in Sweden, Nijmegen in the Netherlands, and home-office setups in several states in the US (CA, NC, CO, IN), Belgium, Germany (Berlin) and Spain (Valencia). If you're interested in seeing the world, there is hardly a place where you cannot work for qP.
We have openings at various seniority levels. qPharmetra offers a great learning environment, teaming you up with experienced colleagues with an established culture of collaboration rather than competition. For more details, see our current career opportunities, send in your resumé (@ ), or come to our exhibition booth #23 to discuss in person.